Kingston Integrated Healthcare is conveniently located at 541 Palace Road, just a few steps from Bath Road and the Kingston Centre!
There are 4 parking spaces in front of the building. There is also lots of parking in the Church parking lot across the street, or at the Canadian Tire at the Kingston Centre.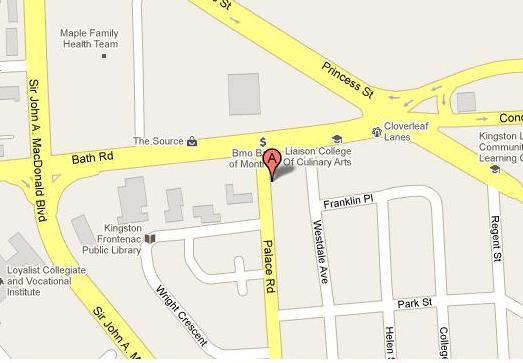 To book an appointment, or to book a free 10-15 minute consultation, call (613) 547-KIHC (5442).
I would happy to answer any questions you may have, and discuss if Massage Therapy is the right choice for you.